Brionna Simons: Taiwan, Take II
5 Months
For five months, I've been living abroad in a country I once knew nothing about, among a language I've never spoken or understood, and in a profession of which I had little experience. Guess what? I survived!
Minimalism
I've never reflected more than during my time in Taiwan. Whether it was journaling in a café on Tamsui's Old Street, biking along the coast, or riding the train, I was able to think without distraction. I intentionally had no phone service, no TV, and no motorized transportation. The absence of these conveniences allowed me so many opportunities to better connect with the surrounding people and places. There is so much to see if your neck isn't broken looking down at a screen!
To get around, I walked, biked, took the bus and rode subways. I used public maps and talked to strangers. I discovered restaurants that became favorites and I found coffee shops with the prettiest ocean views. I even learned enough Mandarin Chinese to greet people, order food and pay. Because I didn't have a kitchen, I ate at nearby restaurants daily.
Food
My best description of local Taiwanese restaurants is "functional". Presentation is not important like in America, where restaurants invest so much in appearance and atmosphere. Most of the restaurants I visited in Taiwan were very small with little décor and no music. The soup, rice and tea were do-it-yourself. Most menus were in only Chinese, so once I tried something I liked, I would memorize my order from the menu for the future, like "6th row, has 4 Chinese characters and costs 100 NT". The restaurants were typically managed by one person, notably the same person every day from open to close. These people were some of the kindest people I've met.
Exploring
Exploring Taiwan was always an adventure. Imagine navigating a foreign city that you've never seen pictures of and which no one you know has visited. Imagine all signs in an alphabet you cannot read or recognize. Imagine nearly every face looking similar because 85% of the people are Taiwanese. Imagine no virtual assistance, no internet service, no map app and no search engine. The circumstance requires you to relax, smile and embrace what's in front of you.
I lived in Tamsui, one of the country's famous historical districts on the northern coast. My morning commute to work was a path between banyan trees and among butterflies. Each night, there was a breathtaking sunset over the Tamsui River and Pacific Ocean. I hiked Taiwan's highest volcano Mt. Qixing and when I summited I was in the clouds. I climbed the infamous Elephant Mountain for a view of the Taipei cityscape which boasts the 5th tallest building in the world. I visited Queen's Head Rock in Yehliu which is one of the most geologically astounding natural landscapes on the globe. Taiwan was nicknamed "Formosa" which means "beautiful island" and after my handful of adventures, I do agree.
Teaching
Beyond eating and exploring, the most impactful experience in Taiwan was being a teacher. The Taiwan education system is quite different from my U.S. public school experience. In Taiwan, the students in each grade are subdivided into physical classrooms called homerooms, but I call them homes because the students and their teacher operate like a family.
The class is together for three years straight, six days a week, and twelve hours per day. The 30 to 55 students in each homeroom are assigned desks and seat numbers, and must answer to both their Chinese and English names. Subject teachers rotate between homerooms while students remain in the classroom. Instead of a cafeteria and recess, a lunch and dinner take place in the classroom followed by 30 minute naps at their desks. Annual class trips are overnight boot camp style trips where the students learn survival skills and teamwork. In Taiwan, education is supreme, especially at the country's most famous private school.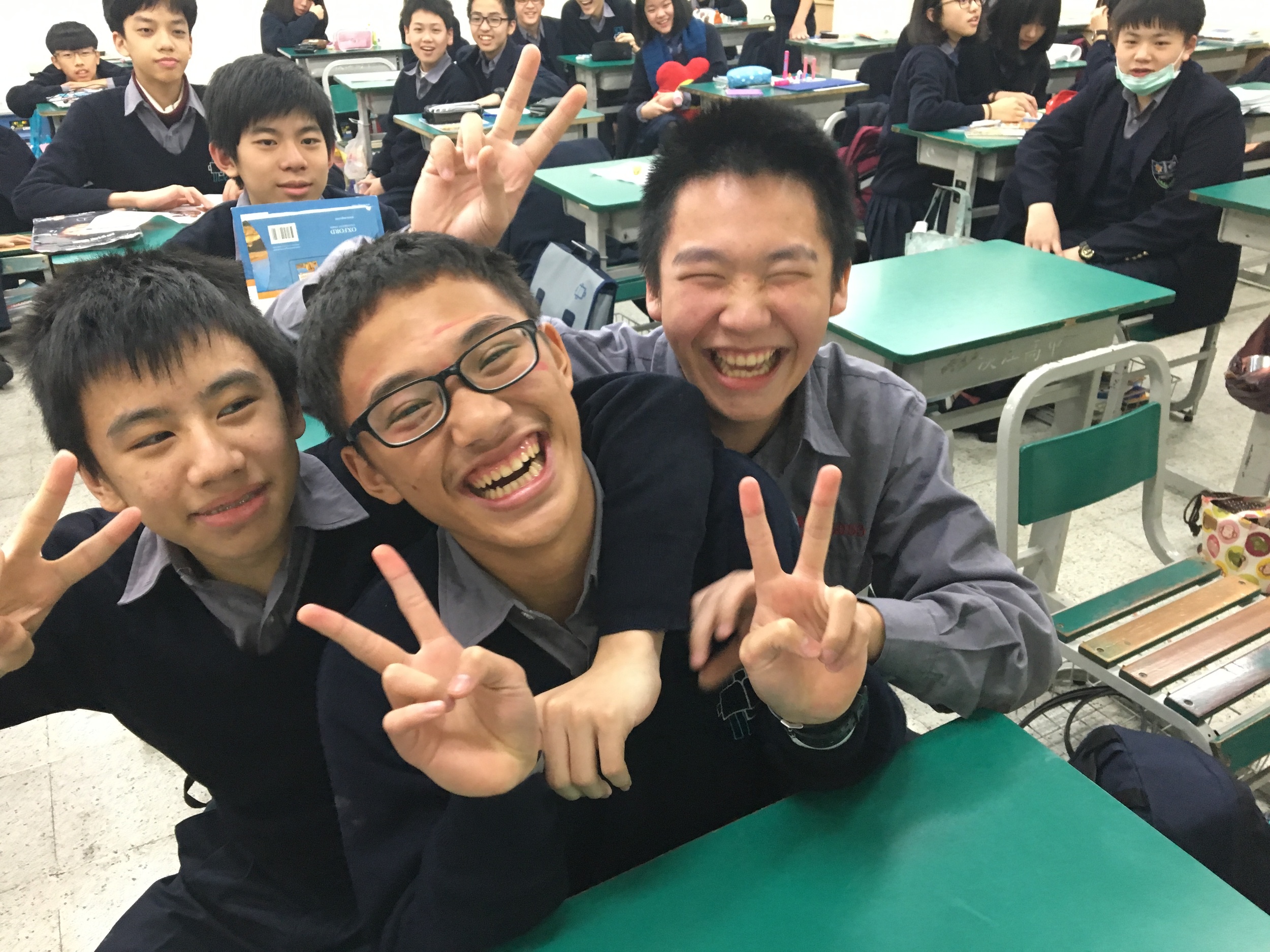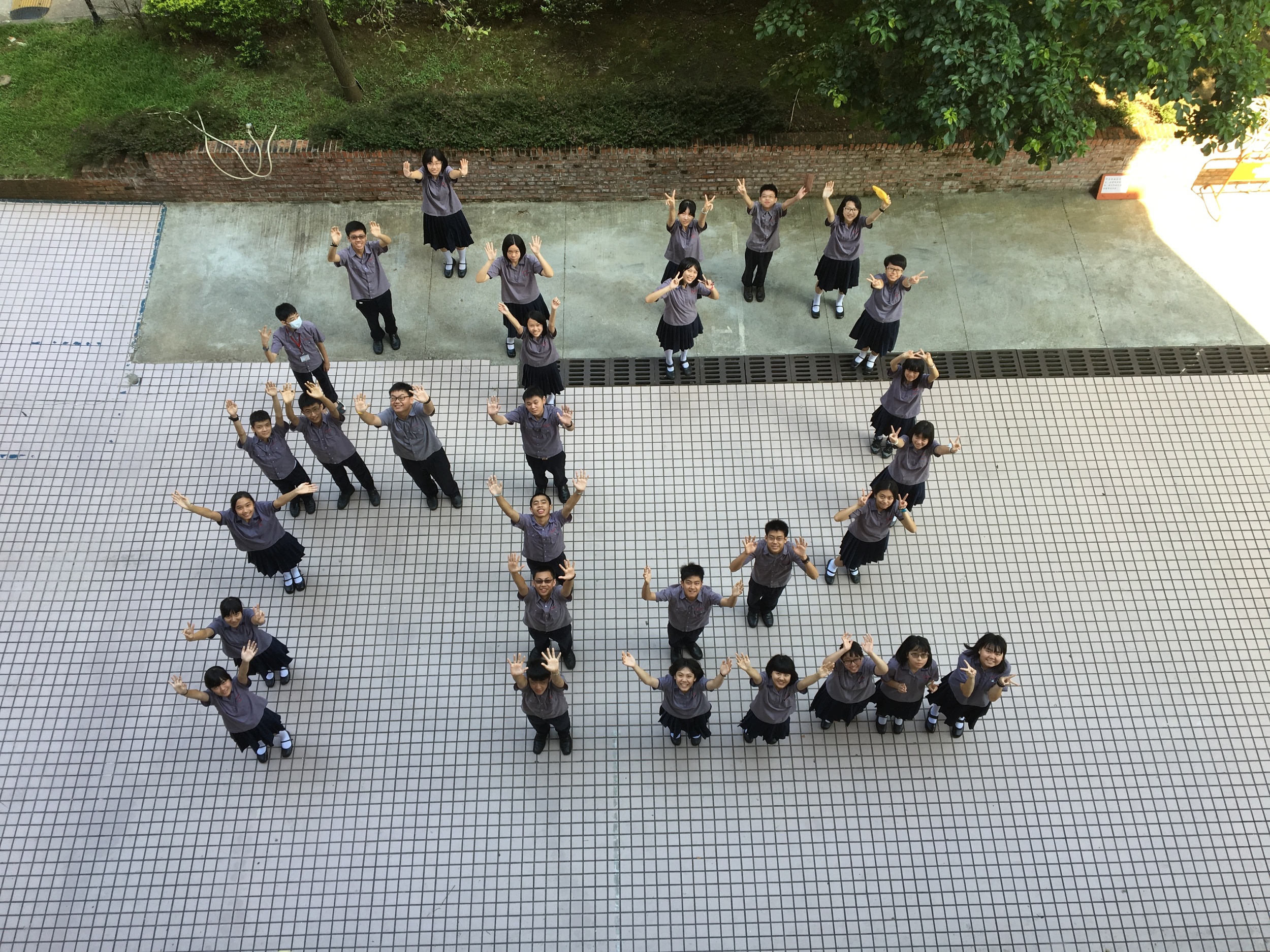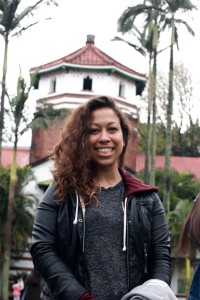 I taught 19 hours Monday through Friday in 10 different homerooms, seeing a total of 470 students each week. My students are trilingual, talented, and well-mannered. They can cook, read music, play instruments, and swim. They are culturally in tune with Taiwan and the other 50 countries in Asia, plus the western world. They know Barack Obama, Stephen Curry and Justin Bieber. They want to explore places like the Great Pyramid in Egypt and visit the Gibson Guitar headquarters in Nashville, Tennessee. My students are phenomenal and I could somehow remind them every day.
Funny Foreigner Moments
While teaching was bittersweet, my general experience as a foreigner is full of funny moments. I have stepped on the wrong bus more than once and been yelled at in Chinese by angry drivers. I have ordered the wrong food a few times because of my incorrect Chinese pronunciations. I have slipped and fell down the stairs in the rain too many times to count. I have been in hand-to-hand combat with at least 100 mosquitoes and did not always win. Once I duct taped the frame of my front door from the inside to prevent bugs in my home but couldn't pull the door open afterwards.
While talking to a Taiwanese teacher, I kindly tried removing a hair off his shirt before realizing it was his own hair from his neck. I quickly learned long hairs are good luck in Taiwanese culture and that would explain why he shoved my hand away. I've showed up to the wrong classroom a handful of times and the students laughed at me. And for some odd reason, the week I was teaching clothing items was the week I kept forgetting to zip up my own jeans. So embarrassing!
What I'll Miss
I will miss Taiwan. I will miss the beauty, the rain, the peacefulness, and the simple lifestyle. I will miss the students waving and shouting "Hello teacher!" I will miss the red bean cakes and slightly off menu translations like "Happy Steak" or "Young Orange Juice". I will miss riding the train along the riverfront towards Taipei. I'll miss being a 5 minute walk away from the water. I'll miss being in a safe place without crime or discrimination. I'll miss being a foreigner – being alone but not lonely, ignored but accepted, and receiving so much kindness from locals. I'll miss knowing I am living out an opportunity that not everyone has.
What I Learned
When I arrived to Taiwan, I was expecting an outstanding event or an exceptionally insightful moment to help secure some validation for moving halfway across the world to teach. I knew this would be a life changing experience. And it was. But there was no aha moment. Instead, it was a slow and peaceful comprehension that in life, the time will pass anyway, so it's best to make the most of any opportunity. Taiwan taught me adaptation in new places, confidence in trying new things, and provided me with a new perspective on life and people. I now know more about the woman I want to be and that every day is an opportunity to become her. So, why Taiwan? The validation is in the experience. I just didn't know it would be so simple.